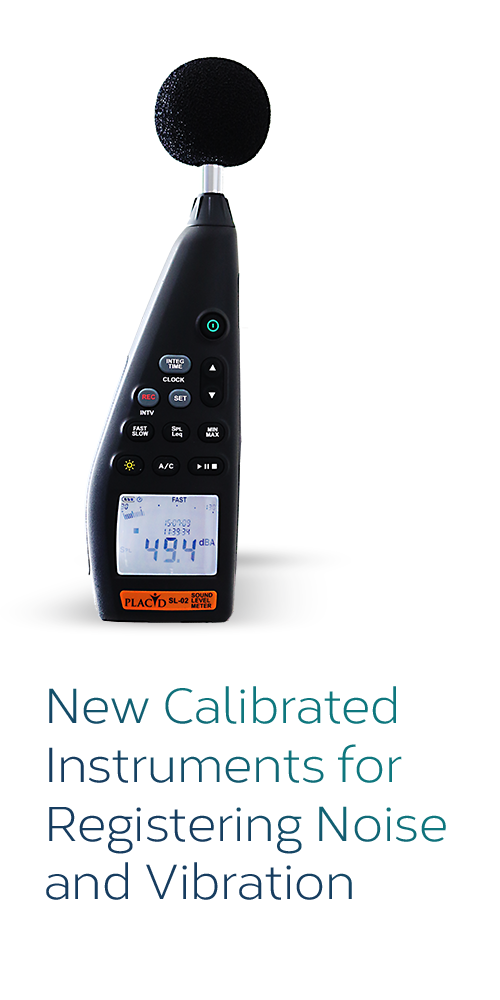 PLACID Instruments is a high quality and affordable brand specialized in noise and vibration sensors and instruments. Our measurement microphones and preamplifiers are very stable over the years under variable meteorological conditions.
Our instruments (sound level meter, calibrator, impedance tube, DAQ) are easy to use and come with software to post-process the registered noise and vibration data to create reports.
Our engineers are happy to consult you which measurement microphones or instruments are most suitable for your application. Most of the users of PLACID Instruments are acoustical consultants, acoustical laboratory, R&D departments, safety personnel, architects, construction companies, mining etc.
Our manufacturing plant uses the latest technology to manufacture our high precision measurement microphones. Rigorous QC makes sure that our products are most reliable and stable to be used for many years.
Our engineers have designed PLACID Instruments to make your job easier.
We care about our customers, we provide you with excellent support before and after sales.
PLACID has been manufacturing measurement microphone sets for OEM customers over 20 years.
Quality measurement tools
Our measurement microphones and preamplifiers are build to produce reliable values and are stable for many years. Of course they comply fully with IEC61672.
Complete measurement sets with microphones/preamplifiers, sound level meter/calibrator, DAQ, Impedance tube, soundpower hemisphere kit with microphones.
Our engineers are specialized in acoustics and vibrations and happy to advise you.

OUR SYSTEM
PLACID Instruments utilize set of equipment to develop and customization of acoustic vibration measurement system
OUR EQUIPMENT
The multi-channel acoustic acquisition and analysis software independently developed by PLACID can be applied to PLACID 8-channel data acquisition cards, 16-channel data acquisition cards, and various types of NI data acquisition cards. The analysis function is very rich. Can be customized according to user requirements.
OUR SENSORS
PLACID's measurement microphones range in size from 1 inch to 1/4 inch and can meet the requirements of various occasions.