Hemisphere for sound power
SoundPower Hemisphere microphone array for measurements
PLACID HM01 / HM02 Hemisphere microphone array for sound measurements
Frequency range: 3.15 Hz to 20 kHz
Dynamic range: 17 dB to 139 dB
Nominal Sensitivity: 50 mV/Pa
Measures incl. feet: various width, 1000 mm – 2000 mm, complying with ISO3744 or ISO3745 recommendations
# of Microphones: 10 or 20 1/2″ or 1/4″ microphones
PLACID HM01 / HM02, the hemisphere will hold either 10 or 20 microphones according to the relevant used standards. Easy assembly and packing, strong, durable, stable, accurate.
A typical application for a hemisphere microphone array is the measurement of noise sources, specifically sound power in a (semi)-anechoic room.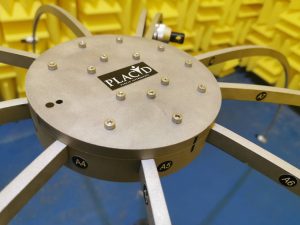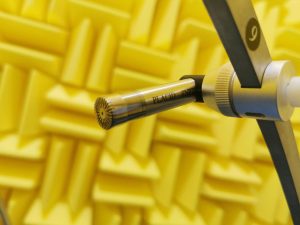 Please Click and Download this product datasheet for further information